ADD GUESTS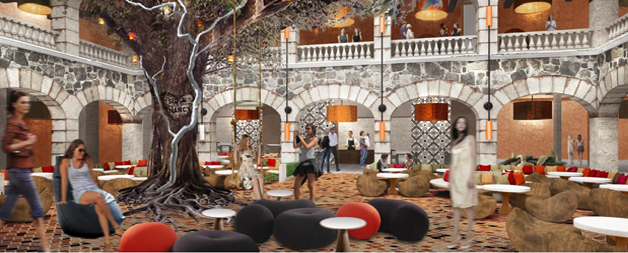 For a fee, one additional adult may be added to select Deluxe Gold rooms (double beds only) and to all suites.
DELUXE GOLD ROOM: $1,449
ROCK PLATINUM 2-BEDROOM SUITE: $2,999
ROCK PLATINUM SKY TERRACE 2-BEDROOM SUITE: $3,799

Up to 2 Children can be added per select Rooms and all Suites and only cost extra if the maximum Adult occupancy is reached (by persons of any age). See specific Rooms/Suites for maximum Adult occupancies.
You can add Children above the maximum Adult occupancies for the below prices:
Child/Children ages 4 and Under Free: FREE, but child must be registered at check out as an "Add On Guest")
Child/Children ages 5 – 12: $396.00 per Child
Child/Children ages 13-17: $516.00 per Child
Learn more about Hard Rock Riviera Maya's family friendly activities.